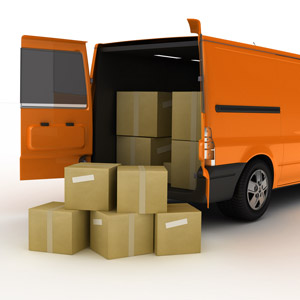 Van Finance
We're van finance experts who love to say yes. Apply with us today even if you've been refused finance elsewhere.
If you're looking for a new LCV and need a van finance deal to cover the purchase, we can arrange loans from £2500 to £50,000 quickly and easily.

'Brilliant from start to finish made it very easy for me to purchase my vehicle. Top quality customer service from all at Car Loan Warehouse. I would recommend to anyone and everyone.'
Affordable Van Finance
If you're looking for a new high-roof Ford Transit, Fiat Ducato or Vauxhall Vivaro panel van but don't want to spend all of your hard-earned cash in one go, we can help. We'll find you affordable van finance regardless of your circumstances.
Our team can also arrange loans for a wide variety of other LCVs. We make it easy to buy any van on finance that you like – with options including, but not limited to:
Chassis cabs
Refrigerated vans
Crew cab vans
Double cabs
Dropsides
Pickup trucks
We offer a range of new and used van finance deals with competitive, fixed interest rates, even if you're suffering from a poor credit score.
Get in touch with our team of friendly and knowledgeable finance advisors today. You can find an affordable deal on your van finance, no deposit required. With options to repay your loan over as long as 4-5 years, so that monthly payments are kept as low as possible.
Who can we help?
Private individuals
Sole traders
Partnerships
LLPs
Limited Companies

Questions? CALL 0800 066 2888
Our experts are always ready to help
How does van finance work?
It's our aim to make the application process as simple and straightforward as possible. You can find the model you want and get the finance in place with minimal disruption to your working life.
Our online application form can be completed within a matter of minutes, with zero financial jargon and causing as little inconvenience to you as possible. All we need are a few personal details to kick-start your van finance application and, after that, we'll take over the boring stuff.
Once you've submitted your application, one of our finance advisors will be in contact within the hour to walk you through the range of van loans available to you – leaving you free to buy your new van at your leisure, safe in the knowledge that the finance is already in place.
We don't charge any fees for arranging van finance deals for our customers, and you're under no obligation following your application.
Van Finance Benefits
No deposit required
Buy from any private seller, dealership or auction
Competitive interest rates
Flexible terms between 2-5 years
No early settlement penalties
Where can I find vans for sale?
The short answer is 'almost anywhere'. The long answer is that we're happy to provide used van finance on models purchased through any dealership or private individual. If we don't already deal with the seller, we'll run some checks to reassure you and ourselves that they are legitimate.
Prior to any funds being transferred, the lender will also complete an HPI check to guarantee that there's no outstanding finance on the vehicle or any dubious history to speak of.
Before buying a van on finance, there are a few things every buyer should have in mind in their search for the ideal vehicle:
Size
The weight and dimensions of the van you choose will very much depend on what you need it for. Considering how the van will be used, what it will need to carry and how big/heavy the load will be will help you to come to a practical decision. If you're upgrading from an existing vehicle, we'd recommend weighing your current van at capacity to give you an idea of what to look for in terms of avoiding an overload situation
Design
Buying a van for business purposes makes image an important decision-making factor. Think about how your van reflects on your company and your staff and seek out a model that you're confident will create a strong and lasting impression
Running Costs
As well as MPG, you'll need to consider maintenance costs, tyre and brake wear and the vehicle's resale price. Research is key here – so have a chat with other owners to gain some secondhand insight, and give road tests a thorough read
Reliability
Knowing you can rely on your van in the long-term is crucial to both your peace of mind and your customers' satisfaction. Issues such as brake and suspension wear, faulty bulbs and worn tyres can make the difference between passing and failing an MOT – but routine maintenance can save you downtime (and therefore money) in the long-term
Engine
Fuel consumption is also a critical factor during the buying process, particularly for high-mileage businesses – while your engine requirements will vary based on both the distance the vehicle will be covering and the terrain it will need to tackle
Safety
From protecting your driver to avoiding costly bumps, a van's safety credentials should always be one of its main selling points. As technology continues to advance, features such as reversing cameras, load-adjusting electronic stabilisation and hill hold assist are becoming more commonplace, it may be worth forking out on these practical extras
If you're still browsing the market and wondering which model is the one for you, here's a peek at three of the most popular panel vans available to buy today.
Ford Transit
The go-to van for businesses throughout the UK and across Europe, the Ford Transit's broad range of models and high specifications mean that its name is literally synonymous with top-notch panel vans.
Thanks to our flexible Ford Transit finance deals, you can bypass the £20,795 price tag and enjoy the economical engine range, suite of safety tech and bags of interior space that come with this bona fide all-rounder.
Mercedes Sprinter
As always, Mercedes-Benz adds a welcome touch of class to a competitive market. When you apply for Mercedes van finance, you'll have the freedom to choose from nine possible bodystyles available with the Sprinter.
Each boasts impressive load and towing capacity, incredible durability and a level of tech we've come to expect from this German giant. You can find a Mercedes Sprinter for sale from £20,620, but you could pay as much as £38,115 if you're interested in range-topping equipment.
Vauxhall Vivaro
Quintessentially British in every way, the affordable Vivaro is a panel van born and bred in the UK – with a large proportion of its components sourced right here.
If you're looking for Vauxhall van finance, a practical load area, comfortable ride and refined engine lineup are among this model's many assets – and with the opportunity to find a Vauxhall Vivaro for sale from just £17,995, it's also a competitively priced alternative to some of its biggest overseas rivals.
Used van finance
Buyers looking for an economical option will love the savings that come with a nearly-new model. Whether you're buying through a private seller or used van dealership, there are a number of benefits to buying used – although a thorough inspection is recommended before you commit to a purchase.
At the Car Loan Warehouse, our top priority is guaranteeing our customers a good deal – and when you buy used vans on finance with us, we'll help you every step of the way to ensure that everything checks out and you aren't being taken for a ride (so to speak).
Our used van finance deals come with flexible terms and competitive APR rates, and are available to customers in a wide variety of situations – meaning every applicant should be able to find a pre-loved LCV they can afford in the long-term.
We're able to provide a comprehensive HPI check on every used vehicle, and our expert advisors are fully versed in the unique challenges associated with buying secondhand – allowing you to shop with confidence, safe in the knowledge that you're dealing with a responsible broker that understands your needs.
Guaranteed van finance
You may have seen some companies advertising 'guaranteed van finance', with 100% acceptance rates regardless of your credit history – but the truth is that no such guarantee exists.
As a broker, we're regulated by the Financial Conduct Authority (FCA) and treat our customers fairly and responsibly – meaning our van finance deals are exactly what they say on the tin.
Rather than advertising '100% guaranteed van finance, no deposit', we offer customers access to a panel of leading lenders across the UK – giving them the best chances of approval regardless of their financial past.
There are, unfortunately, no guarantees in the world of credit – but with us, you can buy vans on finance at affordable monthly rates built to suit your budget.
Bad credit van finance
In the search for van finance, bad credit shouldn't have to be an obstacle. Whether your credit history has taken a hit due to missed payments, CCJs or even bankruptcy, our team should still be able to source you a selection of affordable loans.
We're specialists in van finance for bad credit holders, and have a broad understanding of the problems that people with poor credit scores face. Our advisors are interested in what you can afford today, rather than your previous financial struggles – and you can call us on 0800 066 2888 to talk through your options with our friendly team of van finance experts.
There are a number of simple, logical steps that buyers can take to improve their less-than-perfect credit score – from registering on the electoral role to cancelling unused credit cards – but we'd always recommend that you avoid making a number of consecutive credit applications within a short space of time.
Every black mark on your credit report has the potential to impact your chances of being approved for a loan – but The Car Loan Warehouse team are committed to helping applicants with a history of financial difficulty find a bad credit van finance deal and get one step closer to a squeaky clean credit rating.
What about the VAT?
You may have noticed that some vans attract VAT and others don't – but don't worry. Our experienced staff will tell you everything you need to know over the phone, as well as explaining how this affects your van finance application.
For more information, head to our dedicated page on VAT qualifying vehicles.
You may be VAT registered and therefore able to claim VAT back, but others won't be and may instead prefer to buy a van with no VAT. These are less common and won't necessarily save you 20% – but generally speaking, they are a bit cheaper for the non VAT registered buyer.
If you'd like an informal chat with a member of our knowledgeable team, give us a call today. When you're ready to move forward with your application, you can explore our full range of vehicle finance options, or apply online to take the next step towards an affordable van loan.
(8.9% APR illustration)
Apply Now
This does not constitute a quote, rates may vary depending on personal circumstances.

Quick, Easy Approval
On average loans are approved within 60 minutes of submitting your details to us