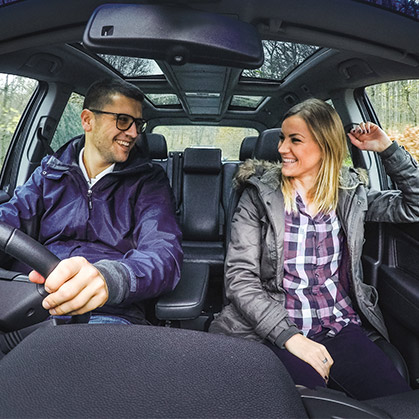 Benefits of Using
Car Loan Warehouse
All credit scores considered
Soft credit search
No deposit required
Best deals offered
Car Leasing for Poor Credit
At The Car Loan Warehouse, we know the difficulty that a poor credit history and low credit score can cause, especially when it comes to buying a new car or van. That doesn't mean you should feel limited in the vehicle you drive. The Car Loan Warehouse offers affordable lease agreements and car finance options even if you have a less than perfect credit score.
Whether you're hoping to get into a new or used vehicle, our personal brokers will find you the best deal available. To get behind the wheel of a car today apply now, contact us or speak with our team by calling 0800 066 2888 to discuss your subprime car finance requirements.
What is bad credit car leasing?
Even with less than perfect credit rating, you can now apply for car finance with bad credit or lease your next vehicle with The Car Loan Warehouse.
With poor credit car leasing, you have an agreement whereby you make agreed monthly payments for a fixed period, commonly for 48-60 months.
An applicant's credit scores reflect the risk that lenders take when offering poor credit car finance. A strong repayment record (or good credit history) will normally result in a higher credit rating, giving the lenders confidence that their money will be paid back.
Factors which affect your credit score include:
County Court Judgements (CCJ)
Individual Voluntary Arrangement (IVA)
Bankruptcies
Stability with your address and electoral roll
Stability of your bank accounts
The more stable your personal situation is, the more creditworthy you are likely to appear to lenders. Finance providers feel more at risk when lending to someone with a poor credit score as opposed to lending to those with a good credit history. As a result, rates will be higher, and a deposit may be required to cover the risk of not keeping up with payments.
How can The Car Loan Warehouse help you get a car with a poor credit score?
At Car Loan Warehouse, we have specialist personal brokers trained to work with a wide range of credit and financial backgrounds. Your allocated advisor will work hard to find you a vehicle and finance plan most suited to your budget and requirements.
Our long-standing relationships with a wide panel of lenders means we can offer you the very best chance of approval for a bad credit lease or finance agreement. We fully assess your application prior to sending it for approval, to ensure you have the best chance of being approved. You will be considered for approval whether you have missed payments, CCJs or defaults.
Car Finance Calculator
Our car finance calculator provides a quick and easy way to see just how cheap a car loan could be, no matter whether you have an excellent, good, fair or poor credit history. It will give you an indication as to how much you'll be paying each month and you can adjust the term. Adjust the loan amount and the duration of the loan until you find a combination which makes it affordable for you.
At Car Loan Warehouse we are experienced in obtaining what we consider are the best car loan rates for all individual circumstances from our large panel of lenders. We have long standing relationships with our lenders, which means we can access great deals on your behalf.
Please try out our car loan calculator now and see how cheap buying a new or used car may be!

Quick, Easy Approval
On average loans are approved within 60 minutes of submitting your details to us