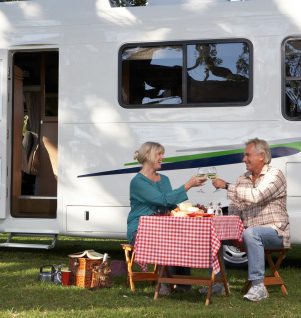 Motorhome Finance
Secure your motorhome finance first then find your dream motorhome via any dealership or private seller. You'll be enjoying the open road, hassle free.
We want to take the hassle out of purchasing your next motorhome - and whether you're buying new or used, our flexible motorhome finance deals mean we can get you out on the open road sooner.

'Brilliant from start to finish made it very easy for me to purchase my vehicle. Top quality customer service from all at Car Loan Warehouse. I would recommend to anyone and everyone.'
Experienced Team
Buying your next motorhome couldn't be easier or more flexible with help from the Car Loan Warehouse – as we offer a range of motorhome finance options through our dedicated leisure vehicle finance company, Pegasus Finance.
Found the motorhome of your dreams? Apply today for a decision within the hour – or try our quick and easy motorhome finance calculator for an instant quote.
How does motorhome finance work?
Hire purchase and balloon payments are available
Buy your motorhome via any dealer or private sale
We offer flexible terms available from 2-10 years
NO deposit required
Loans available from £3,000-£100,000
When it comes to applying for motorhome finance, it's as easy as gathering some simple information and setting the wheels in motion. Applying for a loan can often be a lengthy and frustrating process – but with our quick and easy online application form, you could be driving away in your new motorhome in no time.
We aim to contact our customers within an hour of receiving your application, meaning you don't have to wait around for a decision. Once you've been approved, we can start looking into the best motorhome finance options for you. With our flexible, specialist products, we can offer finance terms for up to 30 years – depending on how much you're looking to borrow and the monthly repayments you'd like to make.

Questions? CALL 0800 066 2888
Our experts are always ready to help
Where can I buy my motorhome from?
Thanks to our array of lenders, we're in a great position to provide finance for purchases from both dealerships and private sales. Each option has its unique advantages, and having this flexibility allows you to make the choice that best suits you.
There are a number of websites and dealers who will be willing to help you explore a range of motorhomes – and once you've found the perfect one for you, simply get in touch and we'll do the rest!
Whether you choose to buy from a dealership or through a private sale, we're committed to making sure you're getting best deal. Our thorough vetting process means we'll verify the seller's details and the history of the vehicle for you – as well as ensuring there's no outstanding finance held against the motorhome.
Once all checks are completed, we can transfer the funds to the dealership or seller directly, and you can hit the road in your new motorhome!
(8.9% APR illustration)
Apply Now
This does not constitute a quote, rates may vary depending on personal circumstances.

Quick, Easy Approval
On average loans are approved within 60 minutes of submitting your details to us