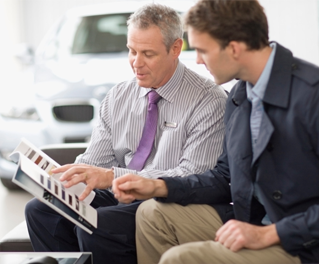 If you're looking for affordable car finance, no matter your circumstances, The Car Loan Warehouse has got you covered. We provide loans for new and used cars and can even offer competitive loans to customers with bad credit histories – so you're safe with us.
We work with an array of car finance companies and have many lenders on-board to help secure the finance for your dream car. So forget about your credit score – if you can make the payments, we should be able to sort it for you. And we won't make you wait for our decision.
Here are your car finance options:
Hire purchase agreement – this kind of car finance is secured against your vehicle, so if you have a bad credit history this could be the one for you. The hire purchase agreement may not require a deposit and after this loan has been repaid, you'll own the vehicle outright
PCP (Personal Contract Purchase) – this loan requires you to pay a deposit, followed by a series of regular monthly repayments. With our PCP agreements, you'll have the option to either return the vehicle or make an agreed payment to own it outright once your monthly repayments are resolved
Unsecured loan – In some cases you find it more practical to arrange an unsecured loan. In these cases you would be able to buy any car from anywhere, without any conditions.
Applying for car finance with The Car Loan Warehouse couldn't be simpler. Just fill in our application form and within 60 minutes, your application will be processed and we'll have an instant decision on your car loan. Check out our car finance calculator to see the kind of rate you'll be paying for your finance, based on your credit score and the amount you're looking to borrow.
Have you already found a car?
If YES, great – once we've processed your application, we'll just need the vehicle details, registration number, mileage and sale price – then we'll finance your car.
Still looking? No problem – we can approve your car finance, then just provide us with the necessary details once you've found a car you like. We also provide in-house purchase guidance if you're having trouble deciding.
We know loan applications can be a stressful process, so we don't make you wait. That's why we process all applications within an hour – and we may even be able to make payment to the seller the day after your application is approved so that you can get straight behind the wheel.
Any questions?
Call us on 0800 066 2888 or email info@thecarloanwarehouse.com to discuss your needs.