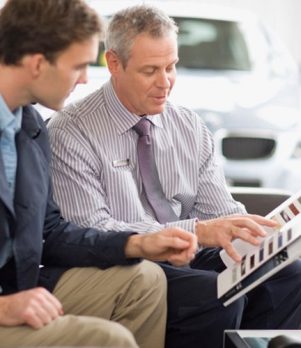 Understanding Car Finance
At The Car Loan Warehouse, we believe in getting you the best deal every time. Unlike other loan providers, we're selling more than just car finance.
We offer a customer-friendly, step-by-step guide to buying your new car - with help and support along the way.

'Brilliant from start to finish made it very easy for me to purchase my vehicle. Top quality customer service from all at Car Loan Warehouse. I would recommend to anyone and everyone.'
Quick & Simple Car Finance
While car dealerships and banks deal solely with getting you a finance deal, we can help you make difficult decisions and will be on hand to help for as long as you need us. From securing car finance and finding the best vehicle for you to discussing bad credit car finance options and offering honest, expert advice, we do much more than simply help you obtain car finance.

Finance Types
Hire Purchase (HP) finance
Hire Purchase (HP) finance is by far the most popular finance deal for car buyers. Our HP deals vary in size and repayment terms, and paying a deposit is optional – with deposits generally starting from around 10%. Once the final payment is made on your HP loan, you will own the vehicle outright.
This type of car finance agreement combines elements of a car loan and lease – but unlike PCP and car leasing, the car's residual value will not be taken into account. With Hire Purchase car finance, the size of your monthly payments is calculated based on the length of your repayment plan, the deposit paid and the car's retail price.
Personal Contract Purchase (PCP) finance
Personal Contract Purchase (PCP) finance is available with The Car Loan Warehouse – and although these loans have a lot in common with Contract Hire deals, PCP finance gives you the option to own the car at the end of your agreement.
PCP loans can be taken out with an optional deposit, but the end of the finance deal is where the terms differ. We will calculate the value of the vehicle at the end of your agreement (otherwise known as its 'guaranteed future value') based on how many miles you drive per year. This 'guaranteed future value' informs the size of the optional final balloon payment. If you choose not to pay the balloon payment, the car will be returned to the lender – alternatively, you can part-exchange through a dealership or take out a new finance deal on a different car.
Unsecured car finance
Unlike many lenders, at The Car Loan Warehouse, we offer unsecured car finance deals. This form of finance is best suited to customers who want to buy their car from a private seller, as there are no restrictions on how you spend your loan. With these loans not being secured against any assets, interest rates can often be higher – but this is the perfect finance solution for those who need help with their road tax or car insurance, as well as the car finance itself.

Questions? CALL 0800 066 2888
Our experts are always ready to help
Other things to consider
Bad credit car finance
Applying for a loan through a car finance broker gives you access to a huge list of expert lenders with diverse sets of criteria. At The Car Loan Warehouse, we're specialists in exploring the best car finance deals on the market – investigating a range of competitive deals to find car finance that suits you, regardless of your situation.
From CCJs and a history of being refused car finance to late payments and even bankruptcy, whatever it is that's holding you back from finding finance for your new set of wheels, we can help. At The Car Loan Warehouse, we're more interested in the present than your financial past – so as long as you can afford the repayments, we should be able to find a suitable car finance deal for you.
VAT
Understanding VAT can be confusing when it comes to buying a car, but here's what you need to know: if you're buying new, VAT must be paid to Customs & Excise by the dealer. Once paid, the vehicle is deemed to be 'VAT Qualifying' – and this may be claimed back if you're VAT registered. When a 'VAT Qualifying' vehicle is sold, as a VAT registered seller, you must charge VAT on top of the sale price and return this to Customs & Excise. If you don't claim back the VAT, the vehicle becomes 'Non VAT Qualifying', or a 'Margin Vehicle', and cannot attract VAT in the future.
(8.9% APR illustration)
Apply Now
This does not constitute a quote, rates may vary depending on personal circumstances.

Quick, Easy Approval
On average loans are approved within 60 minutes of submitting your details to us