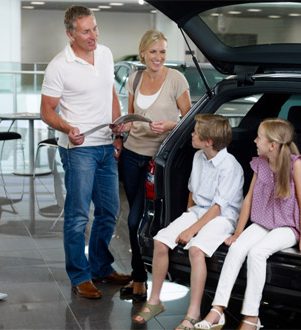 Car Finance: Choose Your Car
Looking for a car on car finance? Speak to us before you agree to the dealership's finance offer, we'll compare all the best options.
Often buyers presume they have to take up finance from the seller, this is simply not true and you'll often find a better range of cars on finance from a specialist.
The Car Loan Warehouse offer a wide range of car finance products, using a variety of lenders.
For a no obligation chat about cars on finance, call us on 0800 066 2888 or try out our car loan calculator for an instant estimate on how much you could borrow.
Where Can I Buy My Car From?
This is often a question we are asked. The good news is – Almost anywhere!
Once you've been approved for car finance, The Car Loan Warehouse do not insist on you buying from our overpriced showroom as we don't have one. What we do have is access to over 50,000 cars and good relationships with main franchise dealers all over the UK.
As with everything we do, we want our customers to get the best deal for their circumstances. If that means buying from a dealer down the road…great, if it's buying from a private seller, no problem.
Dealerships;
we will vet the dealer and complete our 5 Star checks
we will ensure they are regulated by the FCA
we will pay them directly, saving you any hassle
we will ensure they mirror the high standards of service provided by The Car Loan Warehouse
Private Sales;
we'll complete an HPI check to ensure there is no outstanding finance or dubious history
the name of the seller must show on the V5 document
we'll send the funds directly to the seller to save hassle
OR, The Car Loan Warehouse can find your wheels;
tell us what you're looking for
we'll search our partner dealerships and UK network
find the right car and send you all the details
make sure it's the best example we can find at the time
if you like it – buy it! If not we'll find another