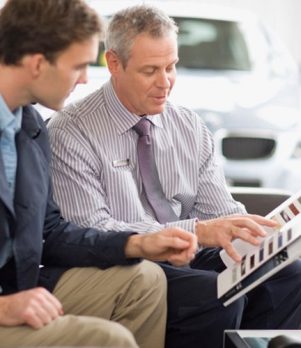 APR and Flat Rate Interest: What's The Difference?
Whether you're new to the world of car finance or experienced, some still get confused about interest rates.
We have tried to simplify the differences between APR and flat interest rates, they are very different and you need to understand.

'Brilliant from start to finish made it very easy for me to purchase my vehicle. Top quality customer service from all at Car Loan Warehouse. I would recommend to anyone and everyone.'
Understand the Jargon
When it comes to applying for car finance, it can be easy to find yourself stumbling over confusing terminology, particularly when it comes to understanding the difference between APR and flat rate interest.
So, what is the difference?
For a chat about your car finance application, give us a call on 0800 066 2888 or use our car loan calculator to get an estimate on how much you could borrow.
Flat Rate Interest
In basic terms, flat rate interest is the % of interest charged on the initial loan amount for each year the loan is in place.
For example:
Borrow £10,000 at a flat interest rate of 5% over 4 years
You're charged 5% of £10,000 (£500) per year, for 4 years
Total cost of interest will be 4 x £500 = £2000
So you borrow £10,000 and pay back £12,000
Note: this means you are charged the interest on the original amount you borrow, no matter how much you have paid off. So with our £1,000 loan over 4 years, even in the last year, you're still paying interest on £1,000 – despite the fact that you've paid most of it off.

Questions? CALL 0800 066 2888
Our experts are always ready to help
APR %
APR is the annual rate that is charged for borrowing, expressed as a percentage that represents the actual yearly cost of funds over the term of a loan. This includes any fees or additional costs associated with the transaction.
(8.9% APR illustration)
Apply Now
This does not constitute a quote, rates may vary depending on personal circumstances.

Quick, Easy Approval
On average loans are approved within 60 minutes of submitting your details to us