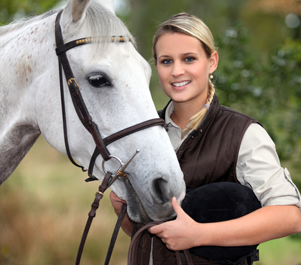 Looking For Horsebox Finance?
Horsebox finance doesn't need to be complicated, we are happy to arrange suitable funding options whether you're buying from a dealer or private sale.
Our sister company, Pegasus Finance, are the UK's leading finance provider for horseboxes and trailers. Hassle free, experienced team

'Brilliant from start to finish made it very easy for me to purchase my vehicle. Top quality customer service from all at Car Loan Warehouse. I would recommend to anyone and everyone.'
Experience is key
With a helping hand from the Car Loan Warehouse, buying your next horsebox is easy – as we offer finance for horseboxes through our dedicated horsebox finance company Pegasus Finance.
Our small team of dedicated staff understand equine vehicles and work closely with our array of lenders and valued customers to research the marketplace, offering the best horsebox finance options available.
Horsebox finance: how does it work?
Financing a horsebox with The Car Loan Warehouse is easy – we just need a few details and we'll help you on your way. To initiate your horsebox finance application, we need some basic information – but don't worry, there's no need to waste time getting frustrated with a complicated application process. Just fill in our quick and easy application form and we'll contact you within an hour with a decision.
Thanks to our flexible lending options, you can buy from any dealer or private seller. Following approval, we can find you the best quotes available – meaning you can secure finance before you shop around, if you'd prefer.
Here are the basics:
Hire purchase and balloon payments available
Flexible terms to suit your needs
0% deposit required
Loans from £3k – £350k

Questions? CALL 0800 066 2888
Our experts are always ready to help
Where can I buy my horsebox from?
With our flexible loans designed to suit all manner of circumstances, you can buy your next horsebox from just about anywhere. Whether you'd prefer to buy from a private seller or purchase your horsebox from a dealership, The Car Loan Warehouse can help you every step of the way. And to give you added peace of mind, we'll carry out all necessary checks on the horsebox before you agree to the sale.
Once the paperwork is filled in, the background checks are carried out and your finance deal is approved, we'll transfer the funds directly – so you can pick your horsebox up right away.
(8.9% APR illustration)
Apply Now
This does not constitute a quote, rates may vary depending on personal circumstances.

Quick, Easy Approval
On average loans are approved within 60 minutes of submitting your details to us