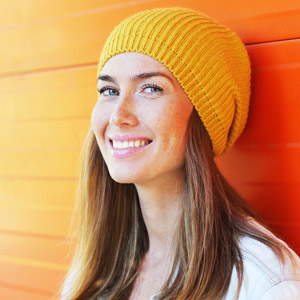 Car Finance Sales Advisor
The quality of our customer service is of vital importance to us. Do you think you can keep up the standard?
Customer is king and at the Car Loan Warehouse we strive to deliver hassle free, great finance products to suit ALL our customers.
The Company
The Car Loan Warehouse is a highly driven, innovative and entrepreneurial finance broker who specialise in arranging finance for consumers and businesses wishing to purchase cars, motorhomes, horseboxes, vans etc.
With a strong internet presence we attract finance applications directly and then find the most suitable and cost effective funding option for the customer.
Dedicated to providing the right finance package to suit the customer, regardless of their credit score, we work closely with a panel of lenders who rely on us to build them a picture of the customer's circumstances. This relationship enables a can do attitude to prevail over "The computer says no".
This is a great opportunity to join a great team, of hard-working individuals in a fast-paced, energising environment.
Based in Alton, Hampshire we are less than half an hour away from Basingstoke, Guildford, Farnham, Fleet, Farnborough, Petersfield or Winchester. Our office is only a 2 minute walk from Alton train station.
Job Description
The role involves contacting customers, dealers and finance lenders on a daily basis, therefore the person we are looking for is confident on the telephone and communicates well with others. We strive to portray a friendly and professional image, one which makes us approachable but very capable.
In order to complete a successful finance application the new team member will have to pull together the customer, the appropriate lender and the dealer who is selling the vehicle. Good computer skills are required to complete these tasks but training will be provided for all software applications used.
Some sales or customer service experience would be beneficial but not essential as full training will be given and there is no cold calling involved as all our enquiries are qualified customers who would like our help.
This is a work hard, play hard company that deliver results in an ethical, customer comes first manner.
Required Skills
Ambitious
Self-motivated
Good time keeper
Computer literate
Good multi-tasker
Driven to succeed
Well-spoken with good communication skills
Great telephone manner
Good Maths & English qualifications
Will need to be a little flexible on working hours
Staff Perks
Fantastic training & on-boarding
Progression Program
22 days of holiday plus additional days with years service
Christmas shopping day – an additional days holiday during December
Free tea, coffee and snacks
Individual and team bonuses
Regular social events
Dress down Fridays
BBQ lunches and deck chairs
X-Box gaming and staff room
Individual rewards for good performance – meals out, retail vouchers, car washes, spa days, and more
Show your interest
Email guy.prince@thecarloanwarehouse.com with an outline of your past and present experience and your future aspirations.

'Brilliant from start to finish made it very easy for me to purchase my vehicle. Top quality customer service from all at Car Loan Warehouse. I would recommend to anyone and everyone.'